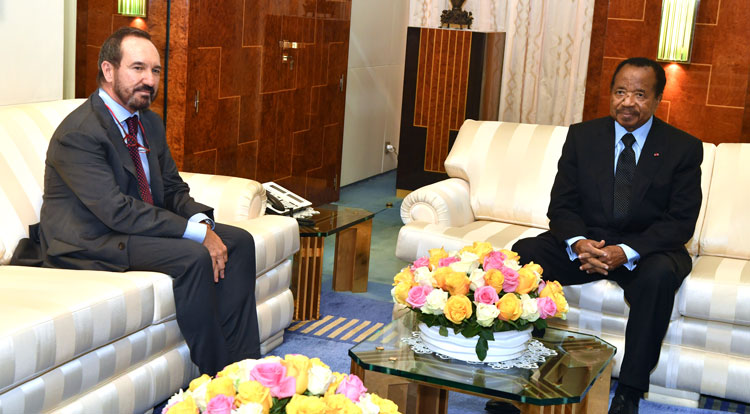 The President of the Republic, His Excellency Paul BIYA granted a farewell audience to Ramon Maria Moreno Gonzalez, outgoing Ambassador of the Kingdom of Spain on 9 August 2022 at Unity Palace.
Both personalities reviewed the excellent and friendly ties that exist between Cameroon and Spain in a cordial atmosphere. They equally looked at the possibility of widening socio-economic cooperation ties that were greatly affected by the outbreak of the COVID-19 pandemic.
Speaking to reporters after the one-hour audience, Ambassador Ramon Maria Moreno Gonzalez expressed delight with the Head of State's deep knowledge about developments in his country.
Cameroon and Spain work closely to diversify bilateral cooperation in the economic, health, education, cultural and military domains.